One of the cornerstones of ASC is spiritual study via books and other media. Since our inception, we have selected an interesting variety of books and videos to educate and enlighten us. These topics are reviewed and discussed each week, and we come together in a group circle either in person or online to have conscious conversations. We review key concepts and share personal challenges and growth experiences. The readings have inspired lively dialogue that continue to help us evolve personally and collectively.
These Spiritual Study sessions are open to anyone who chooses to participate and honor the discussion guidelines that have been established.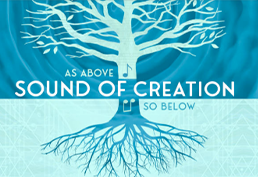 GAIA Original 1 Season, 10 episodes
Was existence born from sound? In this new Gaia original docuseries explore sacred geometry, ancient traditions, hidden history, quantum physics, binaural beats, brainwave patterns, music theory, and more to learn about frequencies in nature and our vibrational multiverse.
Experts and best-selling authors across disciplines including Gregg Braden, Dr. Theresa Bullard, Dr. Robert Gilbert, Billy Carson, William Henry, Robert Grant, Nassim Haramein, Vylana Marcus, Kimba Arem, Jonathan Goldman, Dr. Jeffrey D. Thompson, and others offer their insight to connect cosmic secrets and sounds of creation.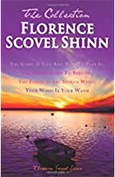 Florence Scovel Shinn, Author. Published: December 2010
Florence Scovel Shinn – The Collection: The Game of Life and How to Play it, The Secret Door to Success, The Power of the Spoken Word, Your Word is Your Wand
Here in one complete collection are all four works of one of America's most beloved and best-selling inspirational authors, Florence Scovel Shinn. Scovel Shinn's advice is timeless. You will discover the power of the spoken word and how to invoke the Law of Attraction. In her classic best-seller The Game of Life, Florence Scovel Shinn reveals the timeless message that has helped thousands to solve their problems.
Experts and best-selling authors across disciplines including Gregg Braden, Dr. Theresa Bullard, Dr. Robert Gilbert, Billy Carson, William Henry, Robert Grant, Nassim Haramein, Vylana Marcus, Kimba Arem, Jonathan Goldman, Dr. Jeffrey D. Thompson, and others offer their insight to connect cosmic secrets and sounds of creation.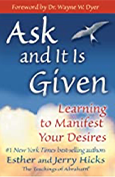 Esther Hicks, Jerry Hicks, et.al. Published October 2004
Ask and It Is Given: Learning to Manifest Your Desires
For almost 20 years Jerry and Esther Hicks have been presenting workshops, producing tapes and writing books to help people create the life they desire. And desire is no small word in this agenda. According to the teachings of "Abraham"–a collective name for the spiritual entities that are channeled through Esther–desire is a good and natural force within us. In fact, we are all here to fulfill our desires, according to Abraham. Yet the reason so much of us feel frustrated, is that we have difficulty knowing how to ask and receive whatever we want to be, do or have.
Experts and best-selling authors across disciplines including Gregg Braden, Dr. Theresa Bullard, Dr. Robert Gilbert, Billy Carson, William Henry, Robert Grant, Nassim Haramein, Vylana Marcus, Kimba Arem, Jonathan Goldman, Dr. Jeffrey D. Thompson, and others offer their insight to connect cosmic secrets and sounds of creation.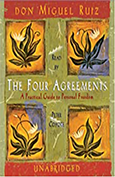 Don Miguel Ruiz, Author. Publisher: Peter Pauper Press, 1997
The Four Agreements: A Practical Guide to Personal Freedom (Toltec Wisdom)
Combining Toltec mythology and scientific perspectives, don Miguel has been able to merge ancient wisdom with modern physics and practical common-sense, forging a new philosophy for seekers of truth and personal authenticity. His landmark bestselling book, The Four Agreements, contains practical steps for long-term, personal transformation and has been read by millions around the world.
Experts and best-selling authors across disciplines including Gregg Braden, Dr. Theresa Bullard, Dr. Robert Gilbert, Billy Carson, William Henry, Robert Grant, Nassim Haramein, Vylana Marcus, Kimba Arem, Jonathan Goldman, Dr. Jeffrey D. Thompson, and others offer their insight to connect cosmic secrets and sounds of creation.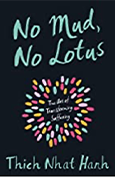 Thich Nhat Hanh, Author. Published December 2, 2014
No Mud, No Lotus: The Art of Transforming Suffering
No Mud, No Lotus introduces ways to be in touch with suffering without being overwhelmed by it. "When we know how to suffer," Nhat Hanh says, "we suffer much, much less." With his signature clarity and sense of joy, Thich Nhat Hanh helps us recognize the wonders inside us and around us that we tend to take for granted and teaches us the art of happiness.
A Course in Mysticism, by Howard Thurman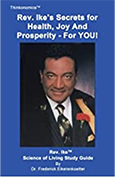 Frederick Eikerenkoetter, Author. Publisher Noah Press, April 29, 1982
Rev. Ike's Secrets for Health, Joy, and Prosperity, For You: A Science of Living Study
Learn How to Harness the power of YOUR OWN MIND to achieve good health, happiness, success, and prosperity! In 52 easy-to-read life-changing chapters, Rev. Ike introduces you to his Science Of Living philosophy and turns you on to a whole new way of thinking! You have the God-given power to change your thoughts and change your life!
Experts and best-selling authors across disciplines including Gregg Braden, Dr. Theresa Bullard, Dr. Robert Gilbert, Billy Carson, William Henry, Robert Grant, Nassim Haramein, Vylana Marcus, Kimba Arem, Jonathan Goldman, Dr. Jeffrey D. Thompson, and others offer their insight to connect cosmic secrets and sounds of creation.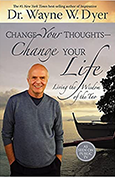 Author. Wayne W. Dyer, Publisher Hay House, January 1, 2007
Change your thoughts – Change Your Life
In this book, Wayne take the Tao Te Ching, the 2,500-year-old work of Lao-tzu, and transforms it for the 21st century.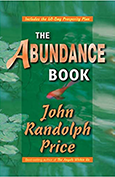 Author. Publisher: Hay House, Inc; Revised edition (July 1, 1996)
This classic book introduces readers to a 40-day prosperity plan which points out to readers what "money" really is and teaches a six-step program which shows them how to free their minds from limiting beliefs.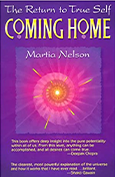 Martia Nelson, Author. Published by Nataraj Pub; 2nd edition (January 1, 1995)
Coming Home: The Return to True Self
Fear, anger, loneliness, and money stress are modern day plagues that sap our energy and steal our joy. Coming Home provides the antidote! It guides us into our true self where we find a wealth of unconditional love, happiness, prosperity, and connectedness with all life. Each page evokes self-love and a feeling of being seen and understood at the deepest level.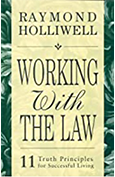 January 17, 2019 – May 23, 2019
Raymond Holliwell, Author. BN Publishing copyright 2008
Science has defined a variety of natural laws that explain the physical world and how it changes. One such law states that for every action there is a reaction, and that for every motion there is corresponding counter-motion. Whether it s visible to the human eye or not, one thing is certain movement and change will occur as a result. Having studied these principles, author Raymond Holliwell not only understood the universal physical applications, he also understood the spiritual and mental applications as well.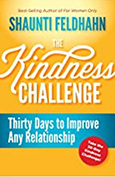 January 10, 2019 – February 27, 2019
Publisher: Waterbrook
Author: Shaunti Feldhahn
The Kindness Challenge – Thirty Days to Improve Any Relationship
Think of your toughest relationship. Think of a relationship that is good but could be great. Think of a group of people that drives you nuts. You want to show more kindness and generosity, but sometimes you're just tired, stretched, and frustrated. Besides, would small actions make that big a difference? Yes!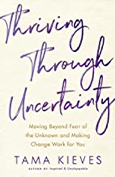 Sept 20, 2018 – November 29, 2018
Publisher: Penguin Random House
Author: Tama Kieves
Thriving Through Uncertainty – Moving Beyond Fear of the Unknow and Making Change Work for You
Tama Kieves–inspirational coach, career transition expert and author of Inspired & Unstoppable–guides you through life's uncertain times, helping you discover the blessings within difficulties.Add News Story here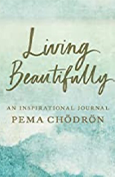 January 8, 2018 – April 12, 2018
Publisher: Shambhala Publications (October 31, 2012)
PemaChodron  (Author)
Living Beautifully – With Uncertainty and Change
Pema Chödrön is an American Buddhist nun in the lineage of Chögyam Trungpa. She is resident teacher at Gampo Abbey in Nova Scotia, the first Tibetan monastery in North America established for Westerners.She is also the author of many books and audiobooks, including the best-selling When Things Fall Apart and Don't Bite the Hook.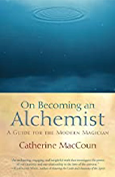 September 28, 2017 – December 14, 2017
Publisher: Trumpeter (December 23, 2008)
Author: Catherine MacCoun
Many regard alchemy as a metaphor for inner transformation. But this is only half the story. According to Catherine MacCoun, alchemy is no mere metaphor. It's real magic. Transforming the inner world is, for the alchemist, a way to transform the outer world. Through studying the principles of alchemy, we can achieve extraordinary effects from ordinary actions by understanding how the world really works. We can perceive the hidden connections between the spiritual and the material worlds. Knowledge of these connections enables us to influence external phenomena through the powers of heart and mind alone.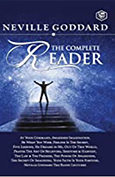 January 26, 2017 – May 15, 2017
Publisher: Audio Enlightenment;
First Printing edition (November 15, 2013) 
The Complete Reader – Neville Goddard
Neville Goddard: The Complete Reader, Includes all 10 of Neville Goddard's Spiritual Classics: At Your Command, Awakened Imagination & The Search, Feeling is the Secret, Freedom For All, Out of This World,Prayer, The Art of Believing,Seedtime and Harvest, The Law and The Promise, The Power of Awareness and Your Faith is Your Fortune.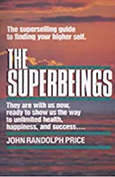 September 22, 2016 – December 8, 2016
John Randolph Price (Author) Revised Publisher – Hay House; 2nd edition (April 1997), Originally published December 12, 1987
The Superbeings: Overcoming Limitation Through the Power of the Mind (Revised)
The aim of this work is to teach readers how to achieve mental, emotional, financial, physical, and spiritual well being. By learning to develop the power of the Supermind the book claims that masters of the technique are no longer bound by the problems and limitations of ordinary life.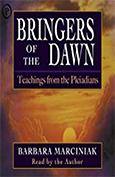 Jan 21, 2016 – May 2016
Barbara Marciniak (Author), edited by Tera Thomas
Originally published in December 1992
Bringers of the Dawn – Teachings from the Pleiadians
Barbara Marciniak is an internationally known trance channel from North Carolina. She conducts class sessions and workshops throughout the United States and facilitates tours to sacred power sites such as Peru, Mexico, Egypt, Greece, Australia, and Bali.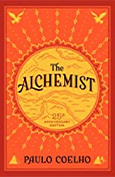 October 1, 2015 – December 10, 2015
Paulo Coelho (Author)
Originally published in Brazil 1988 by Editora Rocco Ltd, this issue translated by Alan R. Clarke in consultation with Paulo Coelho.
Paulo Coelho's masterpiece tells the mystical story of Santiago, an Andalusian shepherd boy who yearns to travel in search of a worldly treasure. His quest will lead him to riches far different—and far more satisfying—than he ever imagined. Santiago's journey teaches us about the essential wisdom of listening to our hearts, of recognizing opportunity and learning to read the omens strewn along life's path, and, most importantly, to follow our dreams.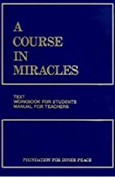 September 2014 – March 2015
Foundation For Inner Peace (Author)
Publication date: 1975
A Course in Miracles is something of a phenomenon that has affected the lives of many thousands of people. This three-volume set of books was received through a process of inner dictation by a psychologist at Columbia University, beginning in 1965. After ten years of preparation, the Course was first published in 1976 by the Foundation for Inner Peace. Since then, more than three million of these books have been sold, without the benefit of any paid advertising, to men and women in every walk of life and every major faith.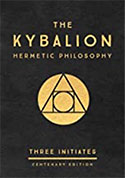 January 16, 2014 – February 27, 2014
The Three Initiates 
Publication date: 2013/original date 1912
The Kybalion: A Study of The Hermetic Philosophy of Ancient Egypt and Greece
This book contains the ancient Hermetic principles, including commentary.  The knowledge contained in this text lays the foundation of understanding for anyone who is serious about spiritual evolvement.  The authors – referred to as the Three Initiates – are unknown, but this Egyptian philosophy is based on the profound teachings of Hermes Mercurious Trismegistus who was also known as "The Greatest Great." The Kybalion presents the ancient wisdom that originally was only taught orally. Readers of this book learn 7 basic principles and thus gain a clear comprehension about how the universe works and how humans can operate in it for our greater success and fulfillment.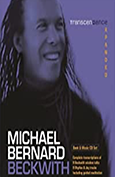 September 26, 2013 – January 9, 2014
Michael Bernard Beckwith, author
Publication date: 2013
TranscenDance Expanded by Michael Bernard Beckwith
In his position as Senior Minister at the Agape International Spiritual Center in Los Angeles, CA, "The Rev," as Rev. Michael Beckwith is called, presents a music CD with this book. This book contains nine powerful chapters. Each chapter is a transcription of an original wisdom talk he delivered at Agape. Readers are uplifted when they read his words and most people receive tremendous insights about how to go deeper into themselves to create the life they desire – and deserve. Listening to his words set to music is like putting icing on the cake.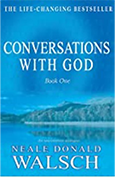 February 7, 2013 – April 25, 2013
Neale Donald Walsch, author
Publication date:  1996
Conversations with God: An Uncommon Dialogue, Book 1
After hitting near rock bottom, Walsch turns his life around and becomes a famous best selling author. How does he do that? Book 1 (of 3) tells his story. It unfolds as his real intimate conversations with God. Asking question after question, he gets the answers he had been seeking. Is it really God answering him? How does one really know? Who is God? Where is God? This book provided us with a lot of stimulating discussion.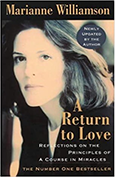 Sept 11, 2012 – January 29, 2013
Marianne Williamson, author
Publication date:  1992
A Return to Love: Reflections on the Principles of A Course in Miracles
This book has been updated from its original publication twenty years ago. It is even more pertinent today. The author's life was significantly changed when she read A Course in Miracles, which is the basis for this book. She shares personal experiences as she writes passionately about how to love. By learning to love we can all become more peaceful and create lives that are fulfilling. Spiritual insights drawn from "The Course" are inspirational guideposts for the readers.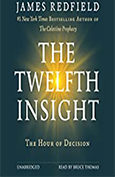 January 17, 2012 – April, 2012
James Redfield, author
Publication date: 2011
The Twelfth Insight: The Hour of Decision
This was the first novel we read. It is the fourth in his series (preceded by Celestine Prophecy, The Tenth Insight, The Secret of Shambhala). This book is all about learning how to tap into intuition and create synchronicity. Redfield's novel contributes to a better interpretation about the end of the Mayan Calendar. We have entered a new Wave of Creation, which is what the 12th Insight refers to. As the plot thickens, the characters are led into more and more danger, from Sedona, AZ, to Mt. Sinai, Egypt. The excitement of the story supports the author's message that using spiritual knowledge humans are evolving onto a higher path of Oneness.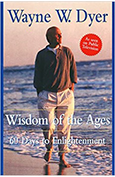 September 13, 2011 – December 8, 2011
Wayne Dyer (editor)
Publication date: 2009
Wisdom of the Ages: 60 Days to Enlightening
This book includes a vast array of writings covering the past twenty-five centuries. Not only are readers introduced to sixty different writers from many different cultures, but readers learn how to apply this wisdom to their everyday lives. Whether the teaching comes through a poem, a prayer, philosophy or a proverb, anyone blessed to read this book comes away wiser, feeling much more inspired to create a better life and a better world.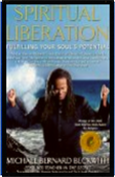 September 2010 – April 2011
Michael Bernard Beckwith, Author
Publication date: 2009
Spiritual Liberation: Fulfilling Your Soul's Potential
The message of this book is that we can only be liberated by doing our inner spiritual work. With a profound respect for all religions, Beckwith's writing provides wisdom from ancient and present day luminaries. Readers are inspired to go inward and focus on how to reshape their lives in order to evolve into their highest good. Each chapter offers good summaries and guiding affirmations.
Your content goes here. Edit or remove this text inline or in the module Content settings.